Do you feel a Spirit Baby near you and want some deeper connection?
Are you on the TTC journey and want to feel some connection with your unborn child?
Unsure about when the right time is to start your family or feeling some hesitations?
Or are you already pregnant and yearn for a connection?
Or have you had a recent miscarriage and want some answers?
If you said Yes to any of these questions
I have something just for you!
The Spirit Baby Session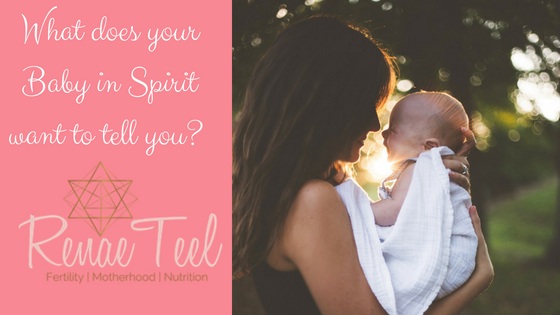 I feel a strong connection with spirit babies., Sometimes they need their mom to do some more healing before they're ready come earth side, sometimes they want their mom to know that they don't feel ready to come earth side and need some help, and sometimes they just want us to know that everything is working out as it should!
Spirit Baby sessions are one of my favorite things, I feel honored to help you connect with your Spirit Baby to bring you the messages that you've been looking for.
"After my healing session with Renae, so much pressure was lifted from me. The energy work was powerful and I felt clearer and lighter. I also had some questions on my mind and the work she did brought me so much clarity.
Renae's approach is empowering as she does a meditation with you that makes you a part of your own energy healing and helps you to connect with your guides, it was so EASY, and that says a lot for me, because meditation and tuning into my energy centers doesn't really come easily to me! Now I feel more equipped to tune into my own energy and protect it.
Renae also was able to connect me to a baby spirit that I have been sensing for quite some time now. I have been on the fence for a while about whether or not another child is right for our family, but my experience with Renae made me see the reasons for the uncertainty and also helped me understand my resistance. This has felt a bit heavy for me, and our work together really removed the pressure I was feeling.
I am so fortunate to know Renae and experience her gift! I hope that you will treat yourself to working with her as well. She is the real deal! 💕" Marlena Torres Astrologer and Nutritionist
I would feel honored to guide you in connecting with your Spirit Baby to connect you the clarity, peace, and love that you've been seeking. Connecting with my own Spirit Babies gave me peace of mind and also I was guided to how I could fully support each child through pregnancy, birth, and their life earth side. These are powerful sessions!
If you feel called to join me click here to schedule your session.