Feminine Flow VIP Intensive
Awaken Your Dormant Gifts- Unleash Your Wildy Expressed, Radiant, and Abundant Self
Welcome Beautiful! I'm so glad you're here, this is one of my favorite offerings and I'm thrilled to share this with you.
You're here to do some big things in this world! You have a divine purpose
You're here to raise the vibe of the planet
And to disrupt the old ways of doing things, that aren't working anymore
You've created an amazing program that's ready to reach women who really need your work and healing
But you're caught in the " not enoughs"
You feel like you need to take that one course to give you more of an edge, and then you'll feel ready to launch
You've tried doing things the way that other coaches are, and it's just not working
You think that maybe you're just not a creative person or maybe your messaging isn't enough
You're spinning your wheels working sooooo hard, and you're just over working that way
It's because you're not here to do the same things that are already being done! You're bringing in new energy, new healing, new medicine– that only YOU have.
Your people are waiting for you to RISE up- and to speak up FIERCELY so they can hear you and find you.
Hi I'm Renae Teel, Feminine Flow Coach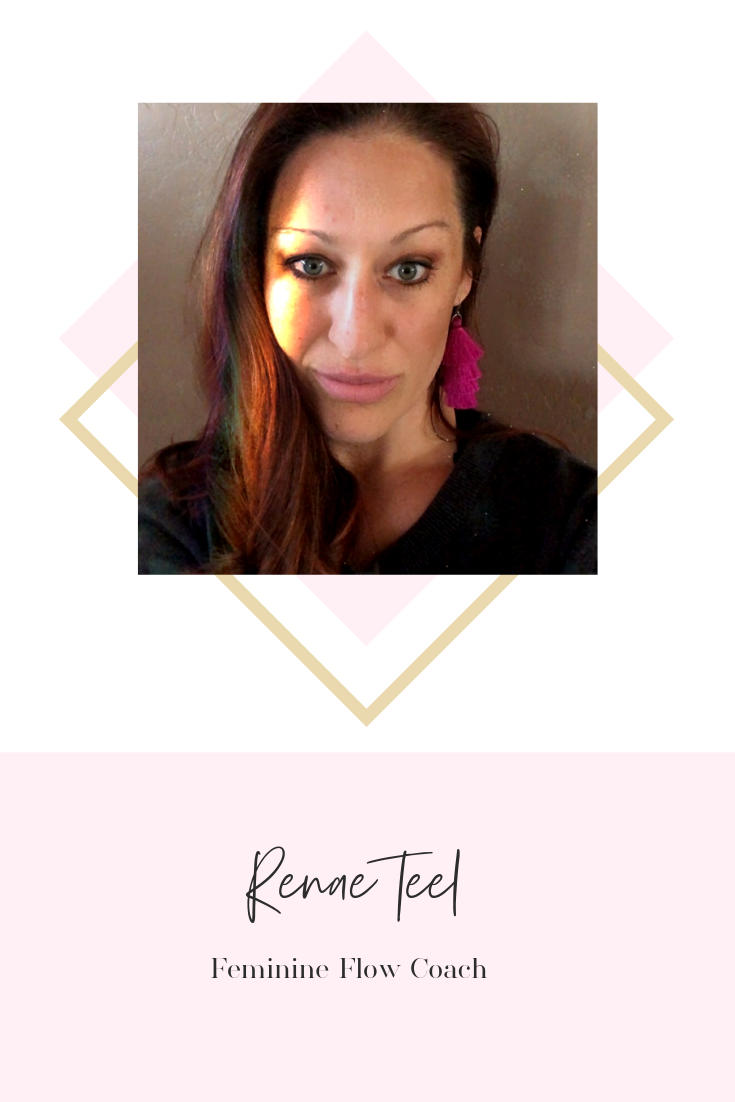 Not too long ago I was really bored and uninspired in my Nutrition business, I was hiding and playing small. I wasn't living up to my full potential, I was disconnected from creativity, sexual energy, and radiance.
I was lacking inspiration to share my truth online– I was too worried about what others would think of me if I really shared my voice. I wasn't allowing my brand and business to evolve as I was evolving. This thinking was getting me nowhere but stuck and calling in not so ideal clients.
I decided that enough was enough! I knew that I was here for a reason and that women needed to hear my unique message. I knew that I had gifts and medicine to share and I was ready to get them into the hands of women who needed them!
I took my power back. I owned my quirks and everything I thought that people would think was weird. I owned my truth my authentic self.
What happened next was nothing short a huge Quantum Leap into manifesting my desires and my next-level self! I awakened dormant gifts that I wasn't even aware of!

The more authentic I became, the more magnetic I became to money, my desires, and soul-mate clients.
The more I leaned into my feminine energy and natural rhythms, the more ease and flow flowed into my business, relationships, and life.
Now it's my joy and honor to help others connect to their Feminine Flow to become magnetic and radiant!
I'm so damn clear on why I love this work and what I'm here to share with the world!
Ease. Flow. Abundance. Radiance. Magnetism. Play. Pleasure
I've created one of my favorite things ever for you!!
Follow Your Flow VIP Intensive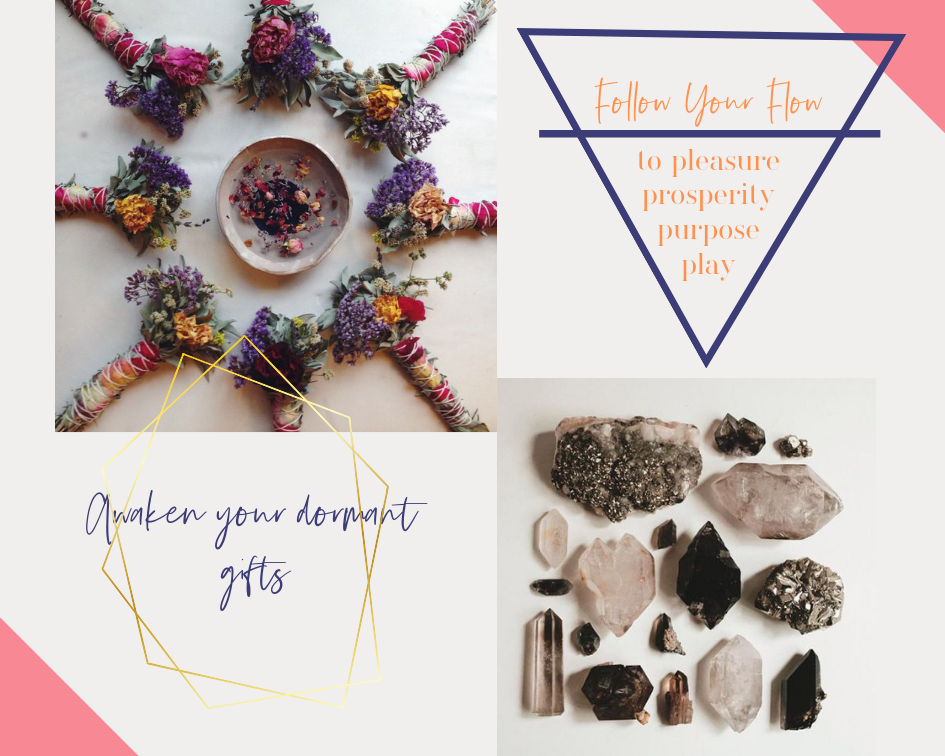 Let's get to you that next level in your business and relationships
ᐄ Expansion into your next level self and opening into the essence of you becoming your brand at a whole new level
ᐄ A new way of radically receiving money
ᐄ Awakening your Inner Goddess to ease into flow and abundance
ᐄ Revolutionize the way that you've been doing things and brazenly express your truth and purpose
We'll spend from about 11am- 4Pm together with an hour break virtually to get really intimate with what's holding you back from being more YOU. We'll spend some time getting really clear and feeling into what you desire and what's feeling stuck and holding you back from making this a reality.
I'll guide you through some guided meditations and journeys to allow whatever is coming through from your Soul, future self, or whatever else is aligned for you. We'll spend some time embodying all that you desire. This is where we get to take things to the next level— collapsing timelines and quantum leaping to get you where you want to be.
We'll activate the Divine Masculine to map out some inspired action and strategy to get you set up for the next few months.
I love these intensives because you're getting the results of months and months of coaching in just a few hours- this is truly where you get to lean back in your Feminine Energy and allow the Masculine to work for you.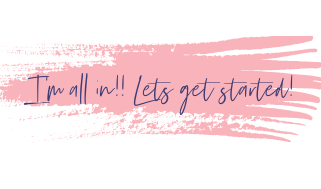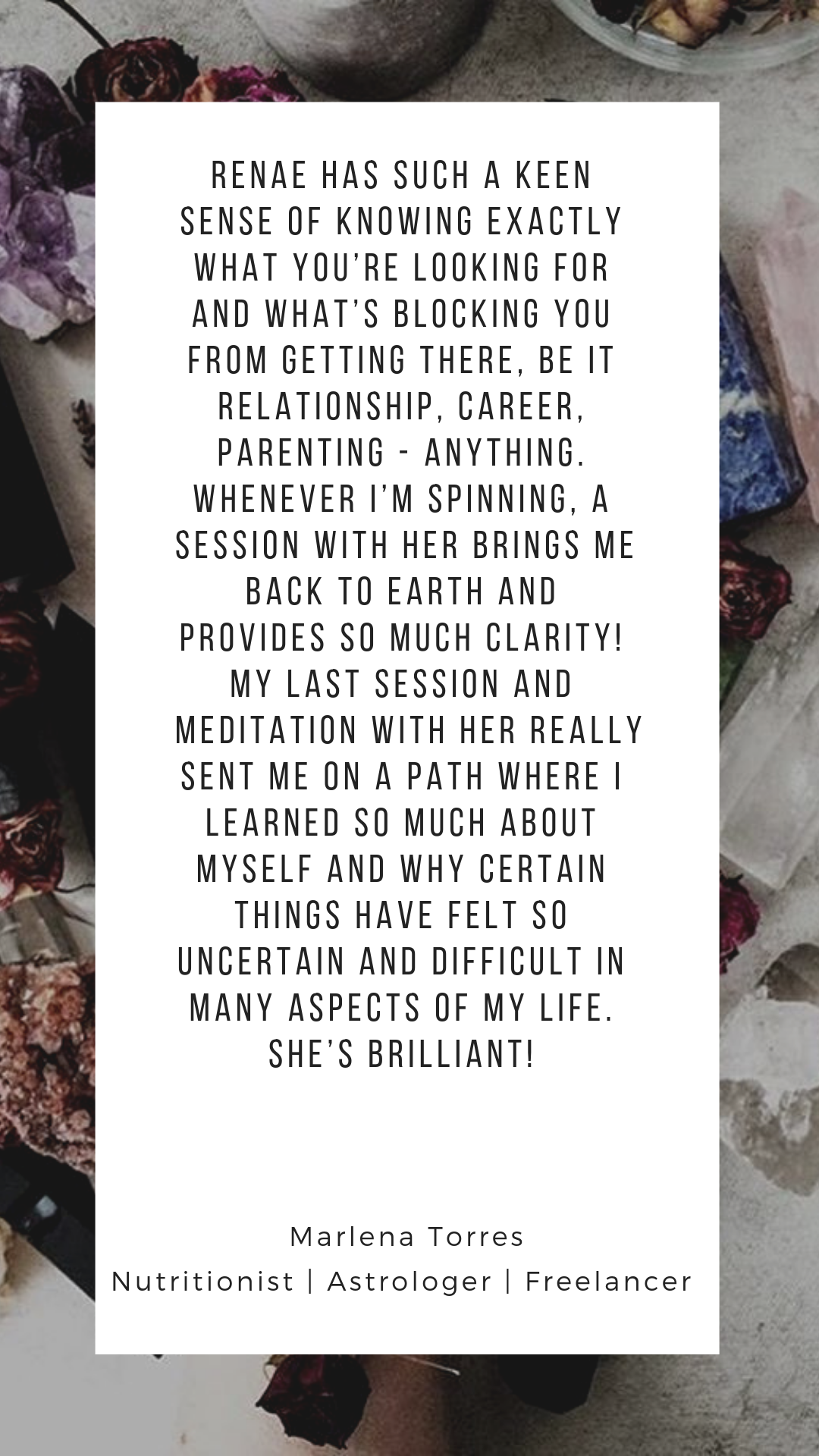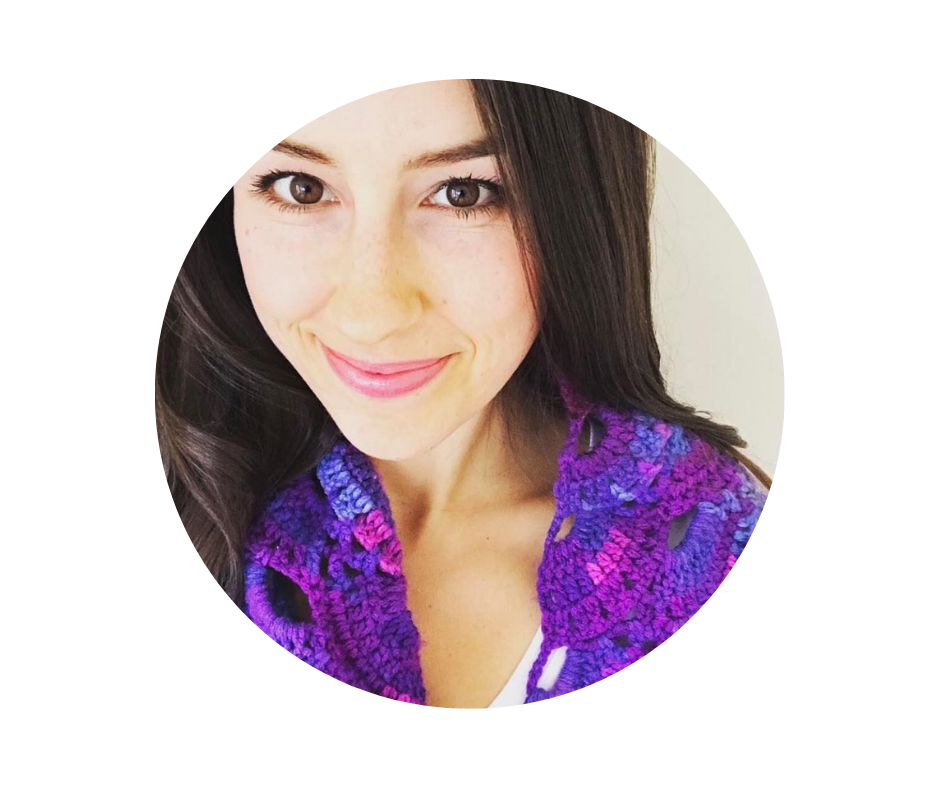 Working with Renae was an absolute treat! Her warm and caring personality put me at ease immediately which made it easy and comfortable to fully discuss everything on my mind in regards to our time together. I went into our session not clear about what I was wanting to get out of it but Renae intuitively dove into exactly what I needed and I was really just blown away by the powerful insights that came to light! After working with Renae, I felt a huge emotional and energetic release, greater clarity around my personal relationships, and a sense of how I wanted to move forward with certain aspects of myself and future relationships. Renae is definitely the real deal and I look forward to working with her again!!
Sarah Voiles
Blogger | Pinterest Strategist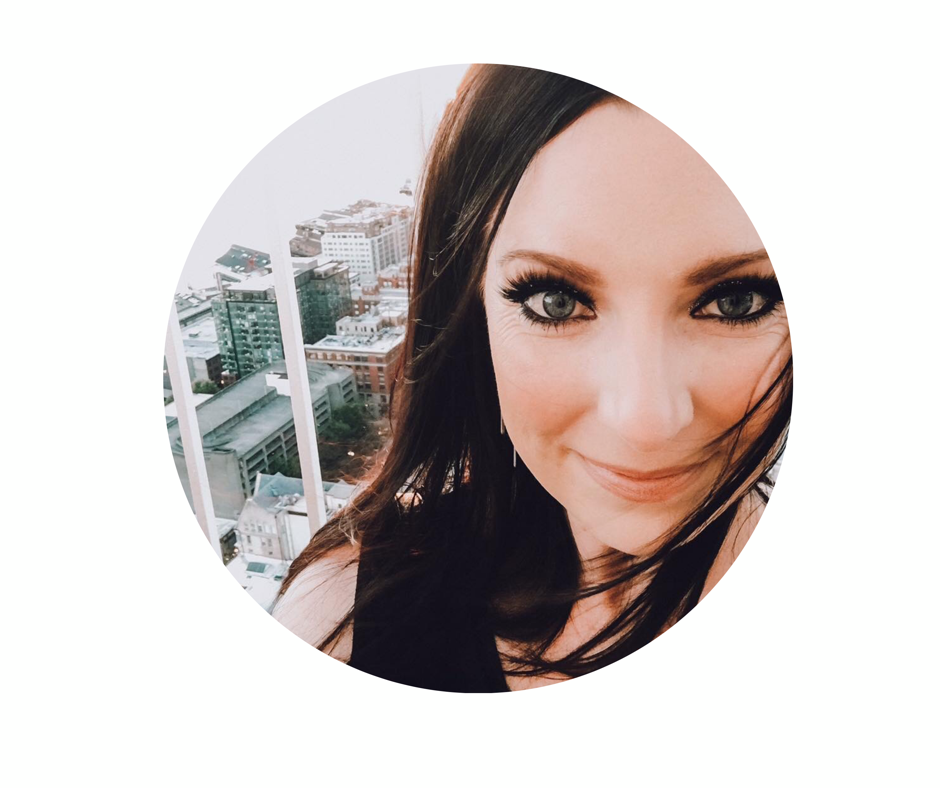 Let's awaken your true essence so you can sparkle and embrace who you're meant to be in this world! Are you ready to rise up?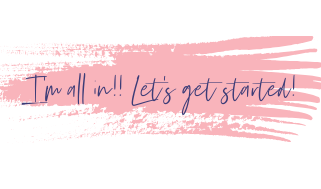 Questions? Email me here