Are you wondering what you can do right now to give your unborn child(ren) the best start and get yourself super healthy for conception?
Have you been feeling a spirit baby around you and want to connect even deeper?
Do you feel overwhelmed with the idea of motherhood and everyone else's versions and stories?
Or have you been struggling to get pregnant? Does it feel like everyone around you is getting pregnant and starting their family and it just hasn't happened for you yet?
Do you feel like you're missing something even though you and your partner both have a clean bill of health?


And I have the perfect program for you!
My course, Nourished Fertility, is a gentle preconception cleanse for anyone desiring to get pregnant. Even if having children is a few years away for you, now is the time to start this! The more you can do before having a child, the better off you and your baby will be. And this isn't just for women, men's preconception is just as important.
In this course I'll share how to do a physical detox to nourish the reproductive organs, restore and strengthen the endocrine system for balanced hormones to get you super healthy for conception.
We'll dive into emotional and spiritual healing so you can be in the best place to carry a baby and be a more conscious and empowered mom, to care for your family and connect to your mama intuition.
I will share everything I know about fertility during this course! Ia'll share about cleansing, caring for and nourishing the female body, connecting to your intuition so you can make the best decisions and be your own healer for you and your family.
We'll start with a gentle, nourishing cleanse that is personalized for you, and its all normal food won't even feel like a cleanse. This will clean up your blood, DNA, bring nourishment to your reproductive organs, and strengthen the endocrine system. Your body will be full of life force, nourished, healthy, and ready to conceive and carry a baby.
We'll work on clearing at the emotional and spiritual levels everything that is no longer serving you that may be keeping you from conceiving. This will make room for your new story!
Module 1 Tilling the soil- Just as the farmer prepares the soil, we'll be preparing you to create and provide for another life. We'll access your current level of health and dietary needs and assist you in cultivating a new approach to food. We'll work through current addictions and devise a plan that feels good for you, so you can nourish yourself and your loved ones with health-generating foods so you can have time to heal and enjoy the journey.
Module 2 The female body was designed to be fertile, so we will be working to get back to that natural state. I'll share how we can use food, herbs, and other natural tools to make space in the body so that life force can flow, we want to ensure that these pathways can flow freely from mother to baby to ensure a healthy pregnancy. We'll continue with food stuff and I'll share tips to prepare simple, delicious, and health-generating foods.
Module 3 Cleansing goes well beyond just the body. In order to create a healthy + loving space for new life, we need to clear toxicity from all areas of your life including relationships, physical environment, emotional and spiritual health. We'll dive deep into these areas and you'll feel much more empowered and clear for motherhood!
Module 4 Conscious Conception- Let's bring some more sacredness to conceiving a child. Its easy for sex to get overly mechanized with the temperature taking, charting, pill popping, and stressful timing. Conception can something very powerful and special when a couple comes together to express their love for each other and with the intention of creating a new life. I'll share how to open to your feminine "receiving" energy to make this a more sacred experience.
Module 5 Calling in your spirit baby- We'll go through a few exercises to call in the baby that you're meant to have and to receive any helpful messages. It's possible to call in a baby that we can help with their evolution, they can support our evolution, and the evolution of the planet. I believe that the souls that are incarnating right now are of a very high vibration with big soul purposes!
FAQ
Can you guarantee that I will get pregnant?
I would never make a huge promise like that, but I will promise that you'll have improved health for yourself, your partner, or your child whether you get pregnant or choose to adopt after going through this course.
I'm really busy and travel a lot, can I still cleanse?
Sure! I have lot of clients who travel for quite a bit, we'll figure out the perfect plan for you.
How is the content delivered?
I'll record live videos and will deliver helpful pdf's via email and the FB group
What if I have food allergies?
We'll work on figuring out something personalized for you with plenty of substitutions.
Is this a strict cleanse?
It will be customized just for the level that you are currently at dietetically
Bonuses!
Facebook Group full of supportive women and weekly Q&A during the duration of the course. I believe that when a group of women come together with a similar goal in mind, a lot of magic can happen!
Packet of delicious and easy to make recipes
Unlimited access to the videos and Q&A
Helpful PDF's to make food prep fun and easy
"I absolutely loved my session with Renae. From the moment we connected, she made me feel completely comfortable and at ease in her presence. Throughout our time together, she opened my eyes to so much I never knew about the food we eat and it's effect on our bodies. She also awakened me to some deeper emotional issues that were preventing me from being the healthiest version of myself. After working with Renae, I feel a greater sense of freedom around food and more empowered to make choices that are right for my body. She created an environment where I felt safe enough to explore my relationship with myself and supported me through the process of finding a way of eating that worked for me. She went above and beyond in providing me with tips and resources as well as sharing her own personal experiences which I found incredibly uplifting. I would highly recommend her to anyone looking for clarity and guidance around health and nutrition and cannot wait to work with her again in the future!" Jae Schaeffer- Life Coach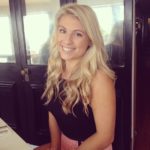 "Five months prior to conceiving our daughter, I embarked on a cleansing journey for myself. Motherhood was something I wanted in the near future, but my top priority at the time was achieving a higher state of wellness (physically/mentally/spiritually). Trusting myself and trusting the process was integral, and I emerged as a stronger and more self-confident woman. I did not personally struggle to conceive, but I also trusted that the timing was divine. I remained healthy throughout my pregnancy without the use of any medications and delivered a healthy 8 1/2 lb baby girl who radiates joy wherever she goes. And all the fruits and veggies that were in my breastmilk remain her favorite foods today!" Kimmy Stevenson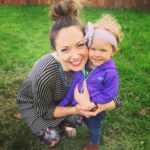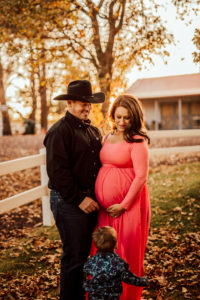 Hi there!
I'm Renae, a Nutritionist who works with women to prepare a healthy + loving space for pregnancy. I'm probably not your typical fertility coach that promises that you'll get pregnant as quickly as possible.
I would never make such a promise to you. Infertility issues can run dark and deep and I would never sell you a false timeline.
I will promise you this: Preconception cleansing is the best gift that you can give to yourself and your baby. It will give you the steps to restoring vitality and life force that are essential to creating and sustaining another life. It will help clear anything physiological, emotional, and spiritual that is hindering you from getting pregnant.
When I was 19 I was told by my surgeon immediately after surgery for endometriosis that I would probably never conceive, and if I did, it would be a long, hard road.
I didn't buy into that story!
I chose to do the work to clear stage 4 endometriosis, emotional and spiritual garbage, and a heart-wrenching mother wound what was keeping me stuck and sick.
Clearing all of this has been so healing and gave me the gift of conceiving 3 beautiful and healthy children easily and naturally. It allowed me to enter the journey of motherhood feeling empowered and healthy.
It's my hope and passion to empower every woman who desires a child to have one!
By enrolling in this course you are agreeing to our Standard Terms and Conditions